Content marketing has essentially taken the business world by storm, taking its place as one of today's top marketing tools. Nearly every successful business would testify about the importance of providing engaging and relevant content to their audience.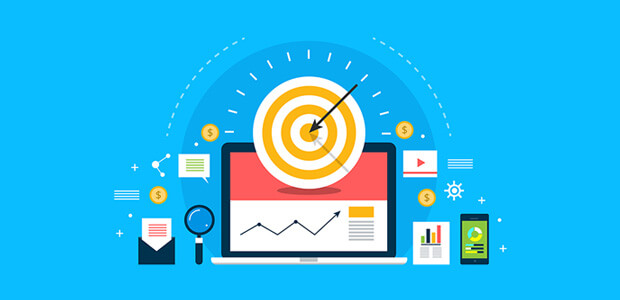 While many businesses understand the need for offering great content, the majority is unclear how to actually craft and deliver that content. They know that it is important to drive traffic to their website, but they're unsure of how to keep those visitors around.
The beauty of providing engaging content on a website is that it allows the business to gain leads, connect with its visitors, and earn conversions. While marketing via paid advertisements has a goal of fast conversion, content marketing seeks to meet the consumer where they are and to engage with them in a way that provides them with substance, value, connection, and trust.
Why Web Content is Essential for Engagement
What businesses are looking for when it comes to website engagement is that visitors remain on the website and that they do something engaging while they are there. That might be commenting on the posts, signing up as a subscriber to the business' newsletter, sharing an article or other content on social media, or simply clicking on a link to read or learn more.
The content that a business provides on their website will either encourage visitors to stay on the site, engage, and learn more, or it will essentially repel visitors, causing them to leave and look elsewhere for whatever it is they are searching for. This is why crafting relevant, useful, and unique content is imperative for keeping leads and gaining conversions.
Providing content on a website allows a business to showcase its brand without actually selling anything. It gives the business the opportunity to show itself as a human entity. The content the business provides and the ability that content brings for engagement, allows the business to paint itself in an honest and relatable light, helping to retain leads and gain conversions.
Consumers today are not simply looking for a great product or service. They are looking to support brands that they feel are genuine, honest, have shared values, and that they connect with. One of the most effective ways for a business to build trust in leads and develop the sort of connection that consumers are looking for, is to provide great content that offers something of value to its visitors.
Tips for Crafting Engaging Content
There are a number of aspects that go into creating interesting and engaging content. They include:
Use simple content structure with H1, H2, and H3 headings. This makes content look less daunting and easier to read for visitors.
Use visuals and animations. A website only has a few seconds in which to capture their visitors' attention and entice them to stay. Videos, animations, and other images tend to be a great way to get the audience to stick around.
Use SmartChat bots. These useful little guides encourage visitors to ask questions and learn more about the business, product, service, or any topic relevant to the website.
READ: Advantages Of Hiring A Virtual Assistant
In the end, businesses are going to have to have the ability to actually create the relevant content that visitors want to read. When creating great content marketing, businesses need to make sure and provide something interesting, something useful, and something that their target market will want to know. They won't have any trouble retaining leads, getting visitors to return, and eventually converting.